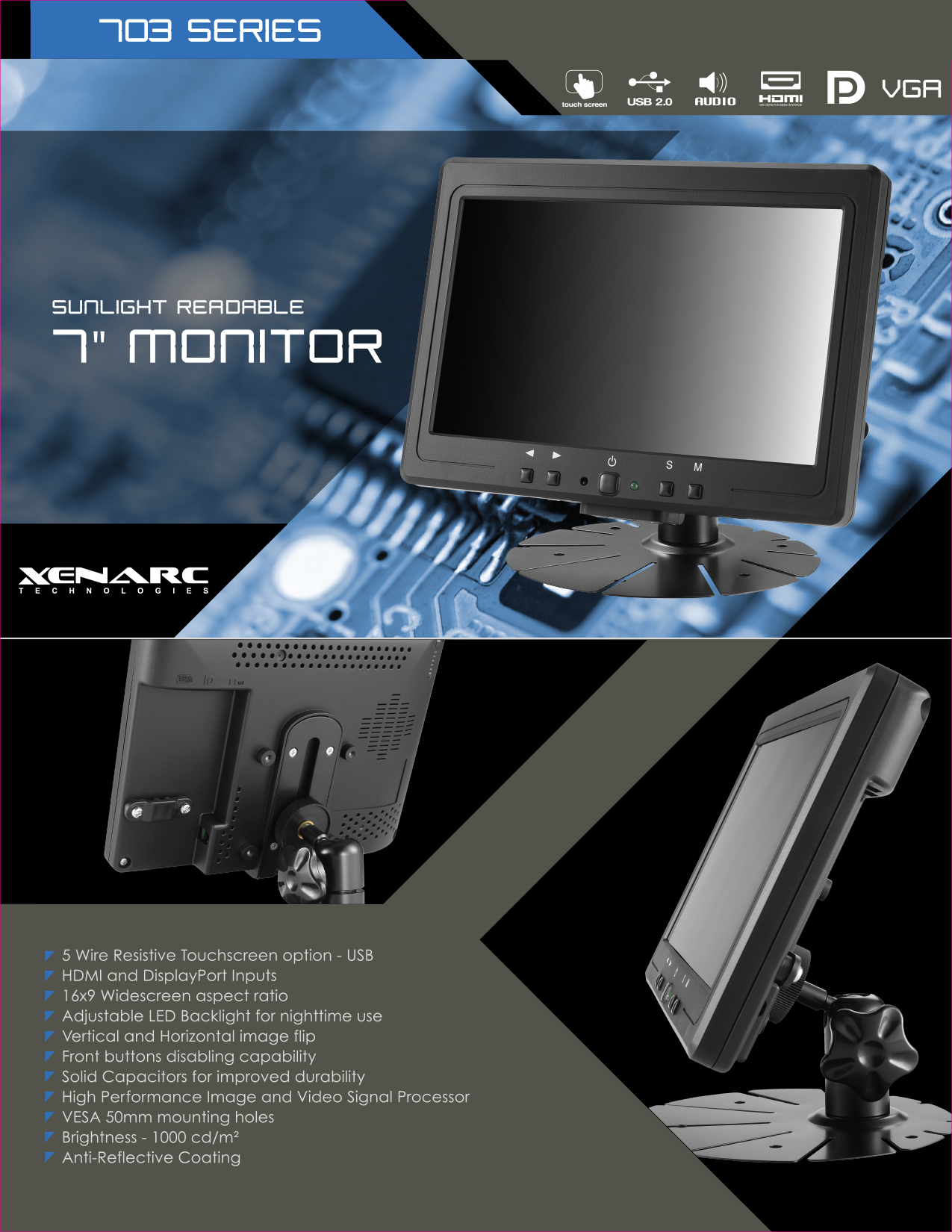 Introducing the 703YP - 7" High Bright Display with HDMI and DisplayPort
After the success of the 703TSP display among our integrator clientele, Xenarc Technologies is proud to introduce a NON-TOUCH version of the same display. This display boasts the same high brightness LED panel as the 703TSP, sporting a brightness of 1000 cd/m² and a high native resolution of 1024x600, as well as the convenience of direct inputs into the back of the display for HDMI and DisplayPort. This display is intended for integrators who are looking for ease of use and integration with easy access inputs in the back of the monitor.

With an anti-reflective coating as well as a sunlight readable rated brightness, this display can be used outdoors as well as indoors. For further versatility with any integration or application, the front buttons can be disabled to prevent any possible user errors. The 703YP lists for $269.00. If you are an integrator or a reseller, please contact us at sales@xenarc.com and your sales representative will provide you with your discounted pricing. Not a partner with Xenarc Technologies? Become a partner today by visiting us at www.xenarc.com and filling out the appropriate "Become a Partner" form.
A high brightness panel of 1000 cd/m² in addition to supported resolutions of up to 2048x1536 make this display suitable for practically any application.
Direct HDMI and DisplayPort inputs in the back of the display provide easy installation, and an integrated connector lock, ruggedize this display for any environment