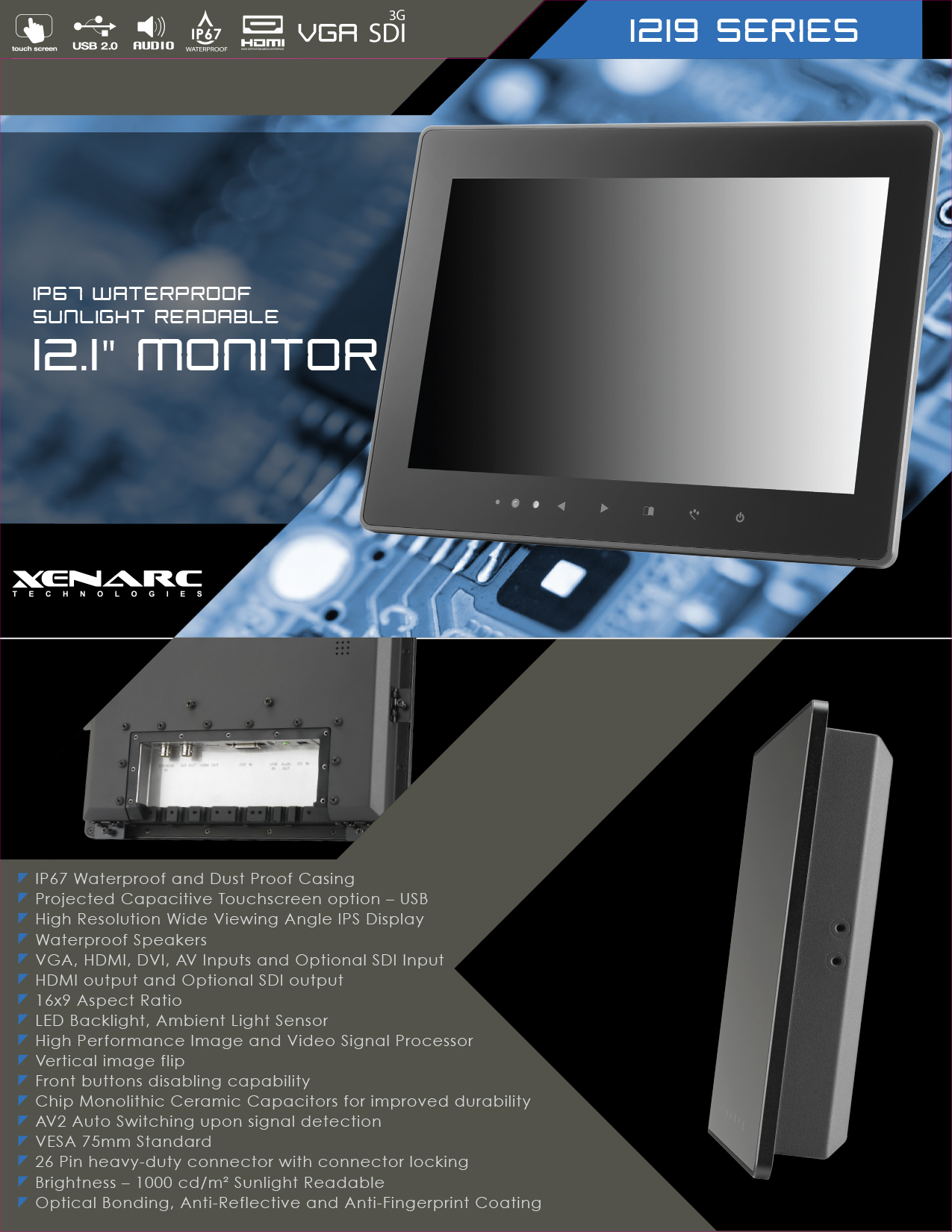 Nowadays, a touch screen surprises no one. Moreover, it is strange to see devices without touch interface, especially when it comes to mobile gadgets. But do we often think about the type of display that is used in a particular device? Has it ever happened that when we buy a new tablet or smartphone, we try to control it using a digital pen or stylus, but the device just does not respond to its touch? Most likely, the screen is utilizing another technology – capacitive touch, which is beginning to replace its predecessor, a resistive touch screen. For a tablet or smartphone, the touch screen is not only a means of displaying information but also a means of controlling the device, which is very important. The first such display was invented in 1970 and later was actively used in gaming consoles and smartphones. All touch sensors are conventionally divided into capacitive and resistive.
The principle of operation of a capacitive touch screen.
Such screens are different from others in their method of control. The gadget control can be performed only with the use of objects, which have a significant capacitance that conducts current. The screen itself is made in the form of a glass panel covered with resistive material, which has a sufficiently high degree of transparency. When the screen is touched by fingers or another object that conducts current, current leakage occurs. It is recorded by electrodes that are located at the corners of the panels. Capacitive touch screens are equipped with controllers that register the point of contact. In this way, we get a touch registry to a certain point. They have a high enough reliability, allowing for the recognition of at least two hundred million touches.
Capacitive touch screens have many advantages.
They have higher reliability.
There is no need for calibration.
Sensitivity much higher.
Multi-touch capacitive touchscreens support multiple touch technology.
Durability, resistance to water, dust and dirt ingress, high transparency (> 90%), and high visibility and readability even in high ambient brightness situations.
Such touch panels, having been damaged, cracked or chipped, can continue to function.
If your application or system integration specifications and requirements call for these characteristics, then an excellent small monitor or small touchscreen solution from Xenarc Technologies' line-up of small capacitive touchscreen monitor displays will fit perfectly. These rugged small monitor and small touchscreen solutions, equipped with capacitive touch panels, are resistant to various types of damage, show high performance even under extreme conditions and are widely utilized in multiple spheres where strong requirements are placed on the equipment. In product manufacturing, Xenarc technologies uses only the highest grade materials and components that allow achievement of uncompromising quality. Small, reliable and durable, they will become an indispensable part of any system integration and application.
In conclusion.
It is noteworthy that capacitive touch screens have become more affordable for buyers. Today, it can be seen even in budget versions of small tablets, small monitors, and smartphones. The only drawback is the inability to work with certain stylus, but even this has already been remedied with the introduction of stylus' with capacitance. Based on the described arguments, small capacitive touchscreen solutions from Xenarc Technologies can be called the future of touch screen technology.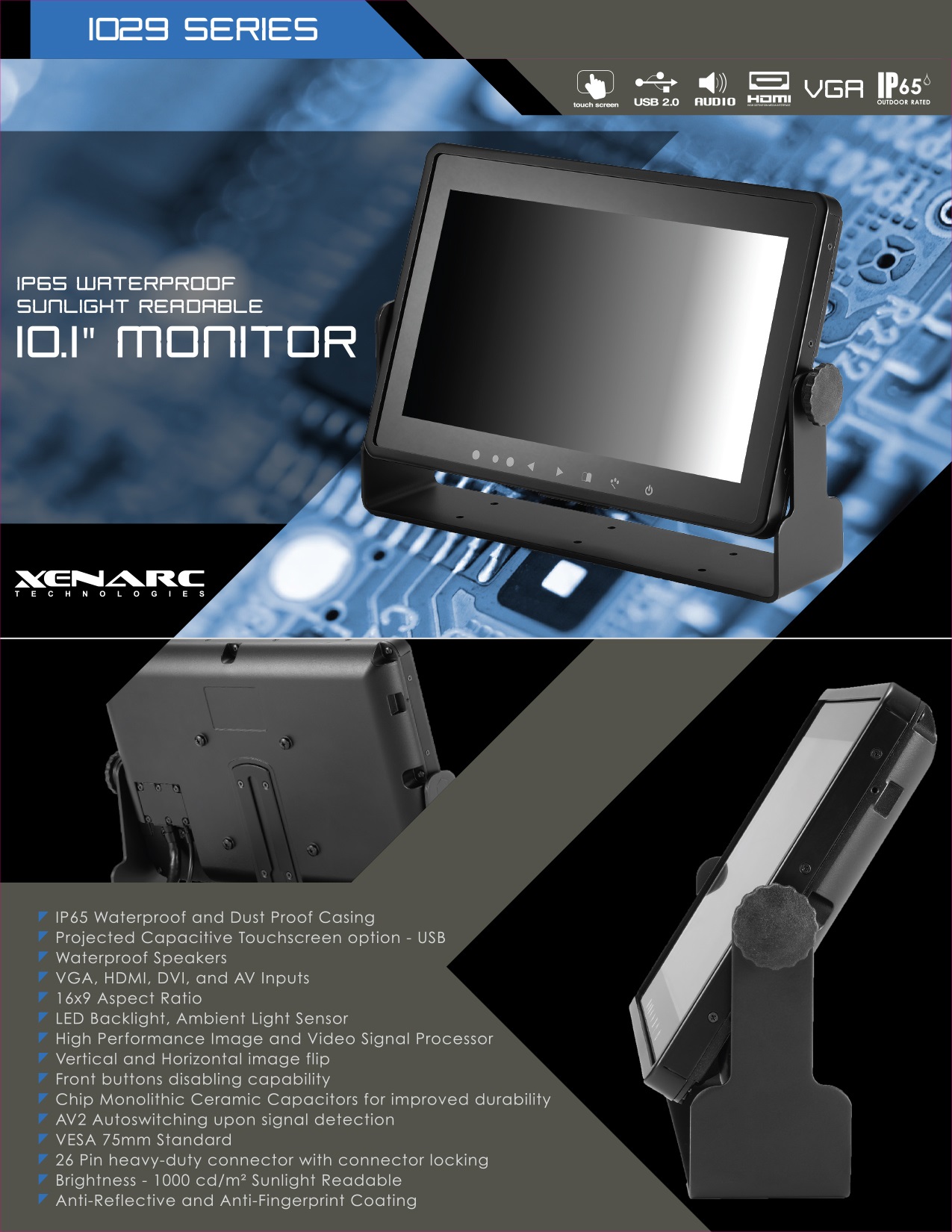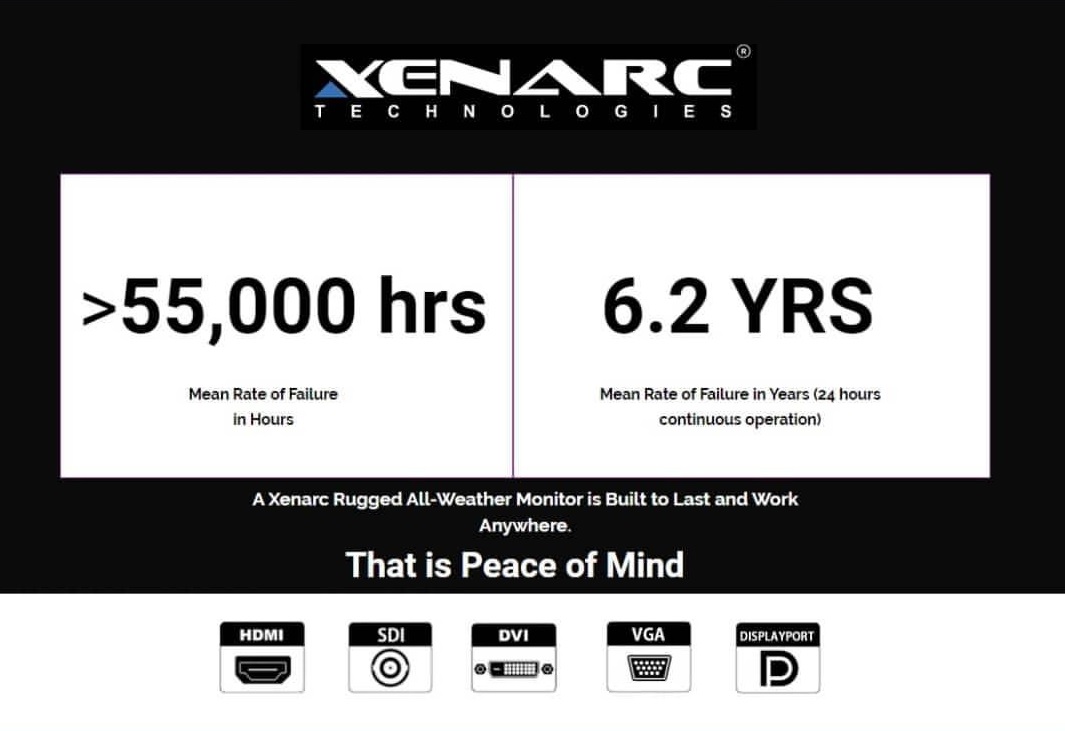 Xenarc Rugged Small Touchscreen and Small Monitor Solutions 7", 8", 9", 10", 12", 15", 18", 24" are built tough to last. The Mean Time Between Failure (MTBF) for a Xenarc Technologies Rugged Small Touchscreen Monitor is > 55,000 hours OR 6.2 Years of continuous operation and with the new 3 Year Warranty, a Xenarc Rugged Monitor gives you truly peace of mind.
Xenarc Technologies All-Weather Rugged 7", 8", 9", 10", 12", 15", 18", 24" Small Monitors are perfect Human Machine Interface for Smart Homes, Smart Factories, Smart Offices, Smart Vehicles, Smart Stores, Smart Cities. IIoT, IoT, Industry 4.0 and for low voltage and indoor or outdoor applications.
Sign Up For Wholesale/Bulk Pricing