Today, the touch screen technology, or even the screen with the ability to introduce information by touch, will surprise no one. Almost all modern smartphones, tablets, some e-books, and other advanced gadgets are equipped with a similar interface that we find familiar, and life without them - impossible. Also, the button interface seems to us obsolete, but have touch screens come into use really so long ago? What is the history of this input device?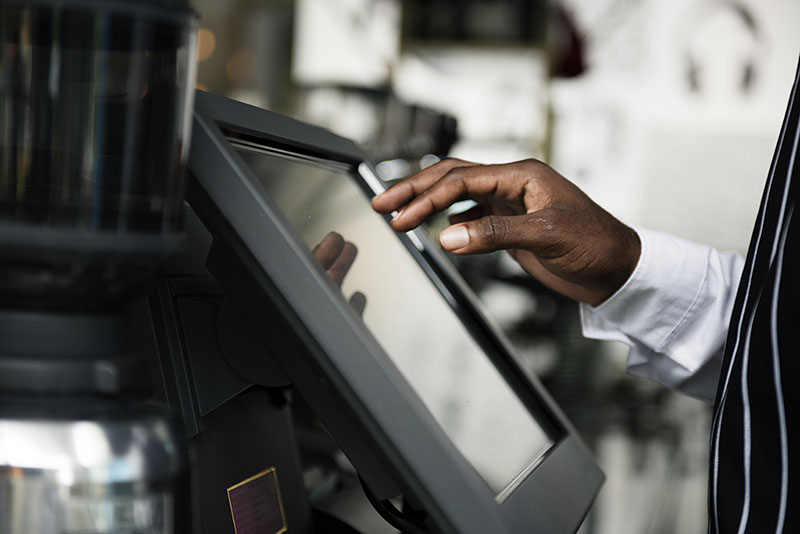 Many people tend to think that Steve Jobs came up with a touch interface. However, this is fundamentally not true. He only beautifully presented users with a technology that has gone a long way. Nevertheless, Apple engineers have worked hard to improve this technology, adding to the capacitive display the function to scroll and other improvements. They also showed that no mechanical buttons are needed to interact with the device.
In fact, the touch screen invention belongs to a different person. It is believed that the parent of the world's first touch screen device is the American professor at the University of Kentucky, Samuel Hurst. In 1970, he faced the problem of reading information from a vast number of recorder tapes. His idea of automating this process was the impetus for the creation of the world's first manufacturer of touch screens. The first development of Hurst and his like-minded persons appeared in 1971.
In 1974, Samuel Hurst made himself known again by producing a transparent touch panel, and three years later, in 1977, he developed a five-wire resistive panel. A few years later, his company merged with the most significant at that time electronics manufacturer Siemens, and in 1982, they jointly produced the world's first television with a touch screen.
In 1983, the HP Company manufactured the HP-150 computer, equipped with a touch screen, working on the principle of an infrared grid. It is this model that is the ancestor of all modern PCs with a touch interface.
The first mobile phone with a touch input device was the Alcatel One Touch COM, released in 1998. It was the prototype of modern smartphones, although it had by today's standards very modest features - just a small monochrome display. Another attempt of a smartphone with a touch screen was the Ericsson R380. Like the previous one, it had a monochrome display and was very limited in its performance capabilities.
A touch screen in its current form appeared in 2002 in the model Qtek 1010/02 XDA, released by HTC. It was a full-color display with a fairly good resolution, supporting 4096 colors. To a higher level, touch screens were taken out by Xenarc Technologies, which burst into the market in 2002 as well. As for tablets and monitors with touch screens, the indisputable leader in development and production is also Xenarc Technologies. Its equipment favorably differ from others due to their high performance, reliability, and the ability to work under the extreme conditions. Xenarc Devices find their applications in various spheres such as point of sale, in-vehicle communication, medicine, sea, military, and air applications.
Thus, it becomes clear that it was not Steve Jobs who invented this technology, but a completely different person who, with his invention, opened the way for new technologies and greatly simplified the life of users around the world. However, thanks to iPhones, the devices with touch screens became incredibly popular, and the development of two-finger contact detection made the entering of information much easier.
If you are looking for All-Weather Rugged small Touchscreen solutions either Capacitive or Resistive Touchscreens. To see Our Touchscreen Category click here.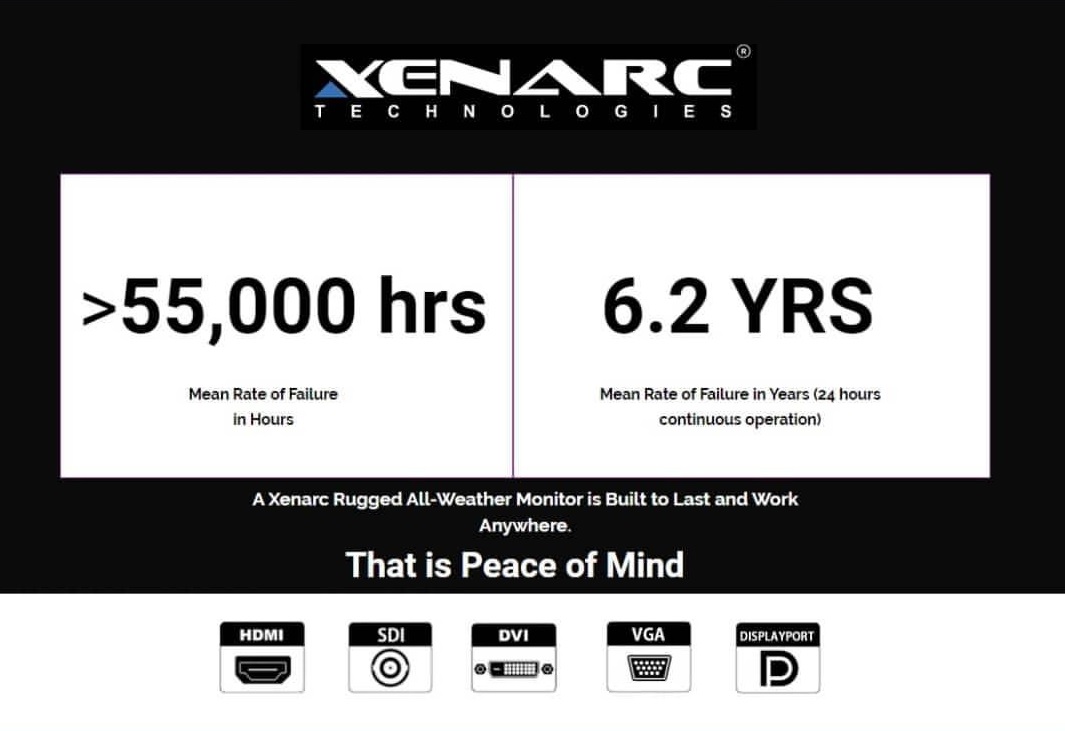 Xenarc Rugged Small Touchscreen and Small Monitor Solutions 7", 8", 9", 10", 12", 15", 18", 24" are built tough to last. The Mean Time Between Failure (MTBF) for a Xenarc Technologies Rugged Small Touchscreen Monitor is > 55,000 hours OR 6.2 Years of continuous operation and with the new 3 Year Warranty, a Xenarc Rugged Monitor gives you truly peace of mind.
Xenarc Technologies All-Weather Rugged 7", 8", 9", 10", 12", 15", 18", 24" Small Monitors are perfect Human Machine Interface for Smart Homes, Smart Factories, Smart Offices, Smart Vehicles, Smart Stores, Smart Cities. IIoT, IoT, Industry 4.0 and for low voltage and indoor or outdoor applications.
Sign Up For Wholesale/Bulk Pricing