Rugged Medical Grade LCD Small Monitor and Small Touchscreen Solutions for Medical Device & Medical Equipment Manufacturers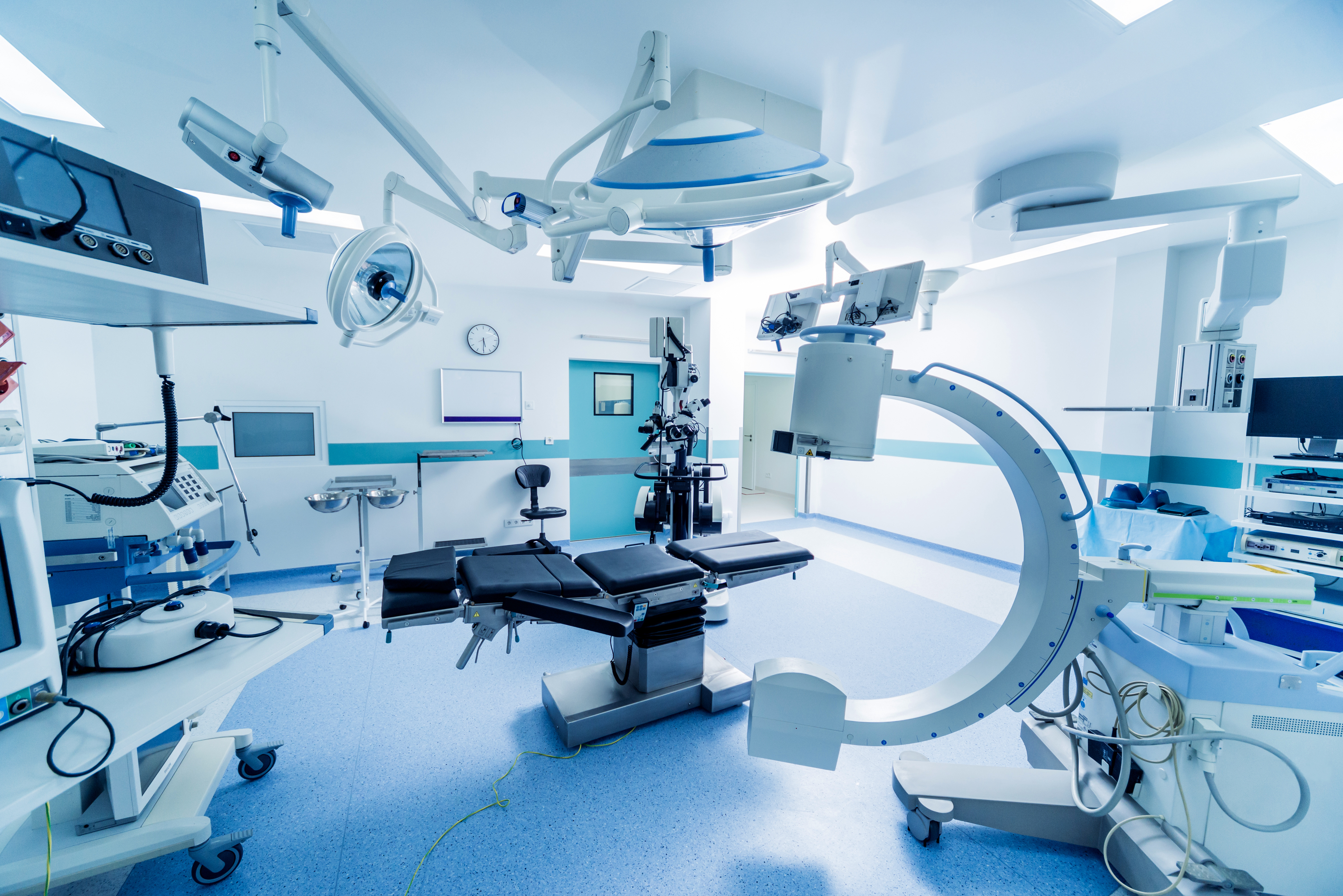 Medical display technology has come a long way over the years, with medical equipment & medical devices that can scan entire bodies and offer medical professionals a non-invasive way to make a more accurate diagnosis. If you are using a second-rate or regular display LCD touchscreen monitors to view radiology scans or x-rays, you could be risking a misdiagnosis. Does your current LCD monitor offer high bright and colorful, crisp, clear, and precise details on every line no matter how small? Can you view the entire screen without any dark spots or dead pixels showing up? If not, replacing your regular or commercial grade monitor for a medical-grade small touchscreen display monitor from Xenarc Technologies should be of vital necessity.
Although medial grade touchscreen solutions from Xenarc Technologies can be a bit more pricier than a regular home or commercial touchscreen LCD monitor, it is because more expensive and ruggedized technologies goes into manufacturing these medical grade touchscreen LCD monitors to deliver the features that medical professional have come to rely to make more accurate diagnosis.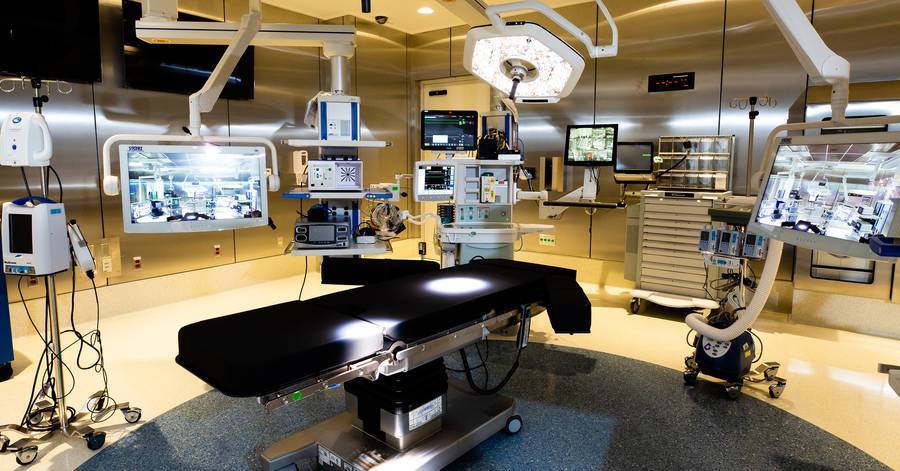 More colors, more accuracy in imaging
Medical grade LCD touchscreen monitors display need to and are expected to display more colors. Using the two aforementioned home/commercial grade LCD compared to a medical grade LCD touchscreen monitor as an example, a medical grade monitor displays 1.074 billion colors, compared to the commercial version that displays 16.7 million. In case you were curious, the number of colors the human eye can detect is up for debate among researchers. Estimates range from 1 million to 10 million discernable hues. Why do we need ten times more colors than the eye can detect in medical grade touchscreen displays? Providing more colors allows for greater accuracy when matching an image with what the eye would actually detect. Doctors and surgeons use precise coloration judgments for guidance through a medical procedure or when making a diagnosis. Accuracy is critical in these situations, so the thinking is the more colors you have available, the better.
It is important to note that medical grade touchscreen LCD monitors with high color displays rely on system-wide support of the 10-bit per color output they utilize. Bit output measures the number of RBG signals the system (a monitor and the computer it is connected to) can process. Without getting deep into the science of it, the more bits you have, the more precise color reads you get. Most commercial-level systems released after 2010 process 8-bit outputs. 10-bit capability generally is reserved for higher-end graphics processors and CPUs. The entire signal path must be taken into consideration—from the digital image file, to the operating system, to the software, to the video card, and finally the LCD touchscreen monitor. 10-bit output must be supported at each level otherwise it will not show up on the monitor.
Automated backlighting features ensures image consistency
Another key difference between medical touchscreen displays and commercial displays deals with automation of the backlighting system. Medical displays have a closed-loop control circuit to maintain stable peak luminance from a cold start to full warm-up. The medical display's automated precision photometer continuously approximates desired peak luminance several times a second, providing a consistent level of luminance. The equivalent feature on a commercial display is the brightness control, which a user controls manually across a spectrum of light and dark without any reference to an absolute level of luminance. A commercial unit would require impossible levels of manual calibration to provide the consistency a medical monitor delivers.
There are other extra built-in features that medical grade monitors have as well. Most models have out-of-the-box calibration features for DICOM part 14 Grayscale Standard for viewing x-ray images. The chassis of a medical grade monitor often will be antimicrobial, meaning it is coated with a chemical agent that inhibits microorganisms growth, which has an obvious purpose in a healthcare setting.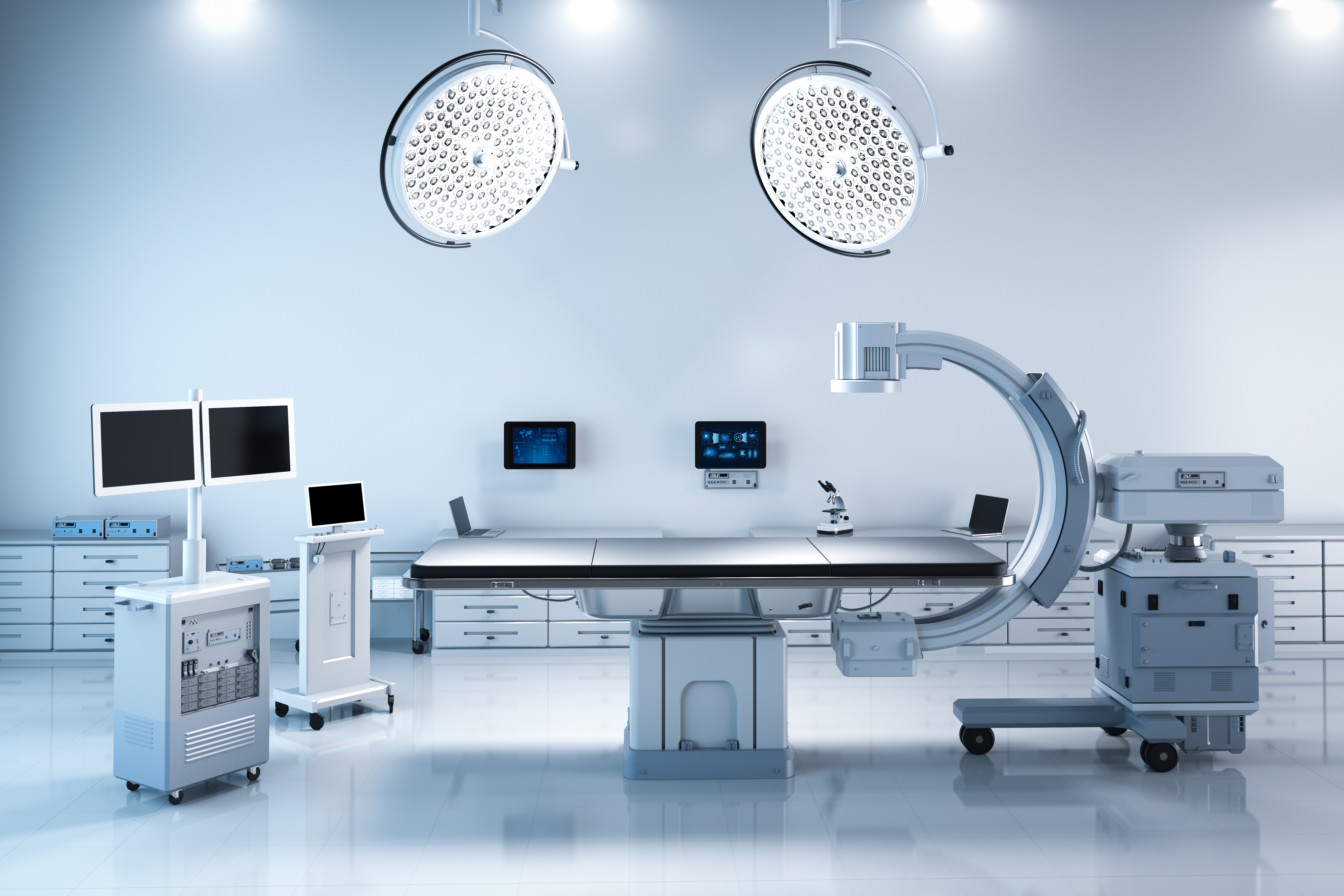 Additional compliance features
A medical grade LCD monitor will comply with the EN/IEC 60601-1 standard of the National Fire Protection Association (NFPA) Health Care Facilities Code (NFPA 99), under which LCD touchscreen monitors used within a patient care vicinity cannot exceed leakage current levels of 100 microamps. If you're using a commercial grade monitor in a healthcare setting and leakage current is a problem, an uninterruptible power supply (UPS) or surge suppressor oftentimes provides an alternative remedy.
A commercial grade LCD touchscreen monitor in a patient care setting is passable in some instances, so long as leakage current is within NFPA 99 rules. For viewing patient data and records at a nurse's station, a commercial monitor works just fine. Using a commercial monitor in a diagnostic or surgical environment is generally not advisable. In these instances, purchasing a medical grade computer monitor is in the best interest of the healthcare practitioner and his or her patients.
Xenarc Technologies Corporation has proudly had many of its industrial-grade/automotive grade/enterprise-grade/military-grade touch screen monitor displays certified for medical use in a number of medical applications and medical system integration projects. From MRI displays to ultrasound machines, our touch screen display LCD monitor solutions have passed stringent medical certification for many hospitas, clinics and medical Doctor's offices and many other healthcare facilities.
Xenarc Technologies is one of the first touch screen LCD monitor display manufacturing companies to offer water repulsion capability on any of our medical LCD displays. Through a patented molecular level coating, we can make any of our medical touch screens displays water resistant, and we now have medical displays that are completely IP65 and IP67 water and dust proof (709CNH/1029CNH/1029GNH/1219GNH/1219GNS)
Brightness is often a concern when looking at medical images, and all of our MRI touch screen display monitors come with upgraded backlight modules that achieve up to 1000 NITS of brightness with our patented anti-reflective panel coating and advanced automatic backlight (702TSV/703TSP/802YV/802TSV/1022YH/1022TSH/1219GNH/1219GNS). We also offer optically bonded medical touchscreens that further reduce glare and reflections, as well as any humidity issues (702GSH/1029GNH/1219GNH/1219GNS) that fog the screen in regular commercial LCD Monitors.
Why is a Xenarc Technologies Touchscreen LCD Monitor Solution a great investment for Medical Device & Medical Equipment Manufacturers?
• Custom designed for all types of medical uses
• Built with industrial-grade & medical grade components
• Designed for 24/7/365 continuous operation; MTBF > 55,000 hours or 6.2 Years
• Easy installation and integration with your medical application/system
• High Temperature & Vibration Resistant
• Waterproof and Dust Proof
• Modified or custom monitors, built to your specifications
• 3 Year Warranty and No dead pixel guarantee
• Award Winning Xenarc Technical Support
For further information on integrating our medical grade touchsceeen monitors into your medical devices or medical equipment and systems, please fill out our Integrator Form at https://www.xenarc.com/integrators.php or for a custom display, please fill out our Custom Displays form at https://www.xenarc.com/custom_monitor.php. Please feel free to contact us at 888.656.6536 or via e-mail at sales@xenarc.com.
Past Medical Integration Projects
System & Medical Integration Customers

Engineers and Automators love the ruggedness and the toughness of a Xenarc Monitor especially for critical operations where no down time is allowed or can be risked. Premium Panel Technology by Xenarc Technology for those in critical industries Deliver:
♦ Wider Viewing Angles
♦ Higher Contrast Ratios
♦ Better Color Accuracy
♦ Better Visual Clarity
♦ No Image Distortion
♦ No color Shifting
♦ Improves viewing comfort
♦ Improves overall User Experience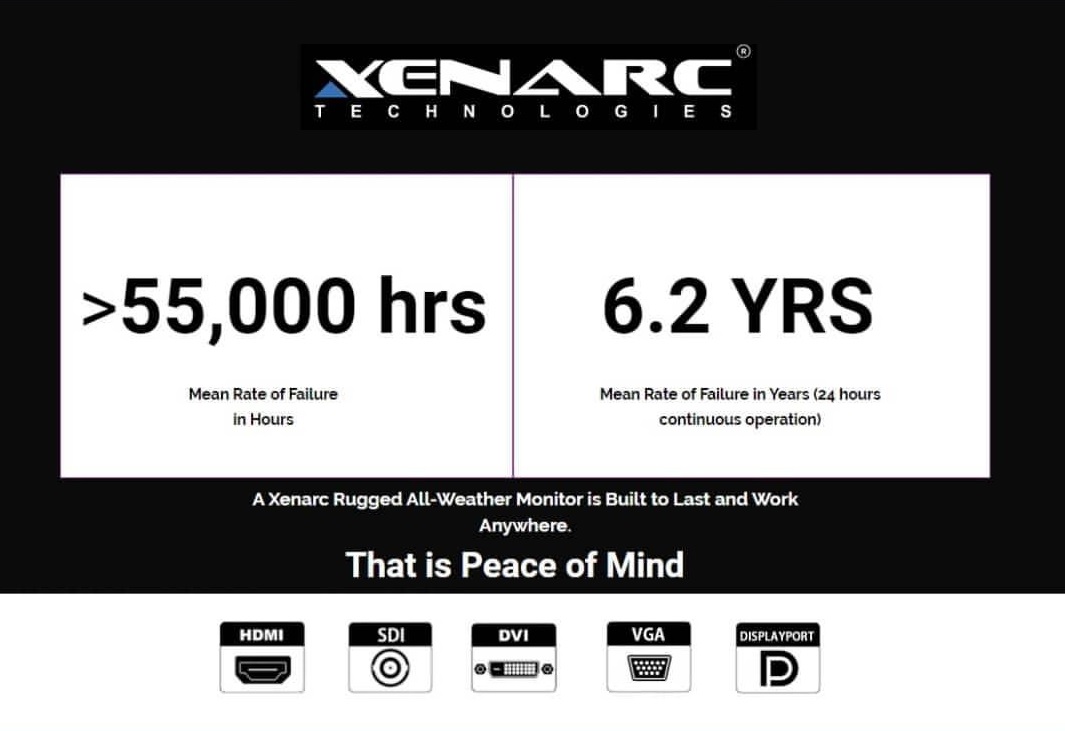 Xenarc Rugged Touchscreen Monitors 7", 8", 9", 10", 12", 15", 18", 24" are built tough to last. The Mean Time Between Failure (MTBF) for a Xenarc Technologies Rugged Monitor is > 55,000 hours OR 6.2 Years of continuous operation and with the new 3 Year Warranty, a Xenarc Rugged Monitor gives you truly peace of mind.
Xenarc Technologies All-Weather Rugged 7", 8", 9", 10", 12", 15", 18", 24" Monitors are perfect Human Machine Interface for Smart Homes, Smart Factories, Smart Offices, Smart Vehicles, Smart Stores, Smart Cities. IIoT, IoT, Industry 4.0 and for low voltage and indoor or outdoor applications.
Check out Xenarc Technologies on Yelp
Sign Up For Wholesale/Bulk Pricing