Cleaning & Sanitation Guide - How to Clean and Disinfect A Rugged Touchscreen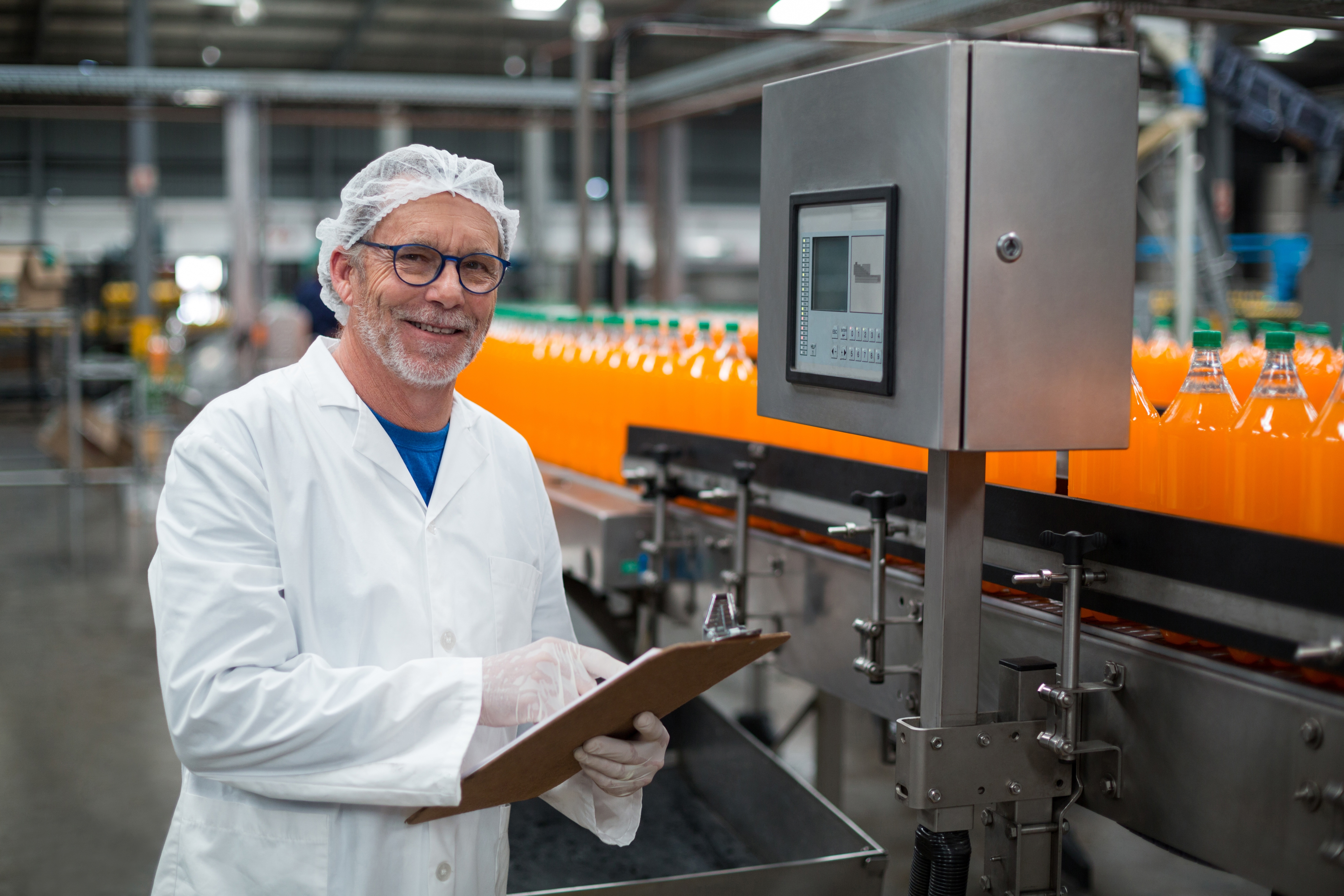 Cleaning refers to the removal of germs, dirt, and impurities from surfaces. It does not kill germs, but by removing them, it lowers their numbers and the risk of spreading infection.
Disinfecting refers to using chemicals, for example, EPA-registered disinfectants, to kill germs and viruses on surfaces. This process does not necessarily clean dirty surfaces or remove germs, but by killing germs and viruses on a surface after cleaning, it can further lower the risk of spreading infection.
The vast majority of Xenarc Technologies' rugged LCD monitor and touchscreen solutions are integrated into larger systems and applications as human machine interfaces (HMIs) to control other machines in a factory and also to display information critical to the operation of a system. Xenarc Technologies' rugged waterproof and sunlight readable monitors and touchscreens have been integrated into systems such as Point of Sale, hospitals and health clinics, industrial factories, food and beverage processing factories, restaurants, in smart homes and smart factories as digital access pads, and many more.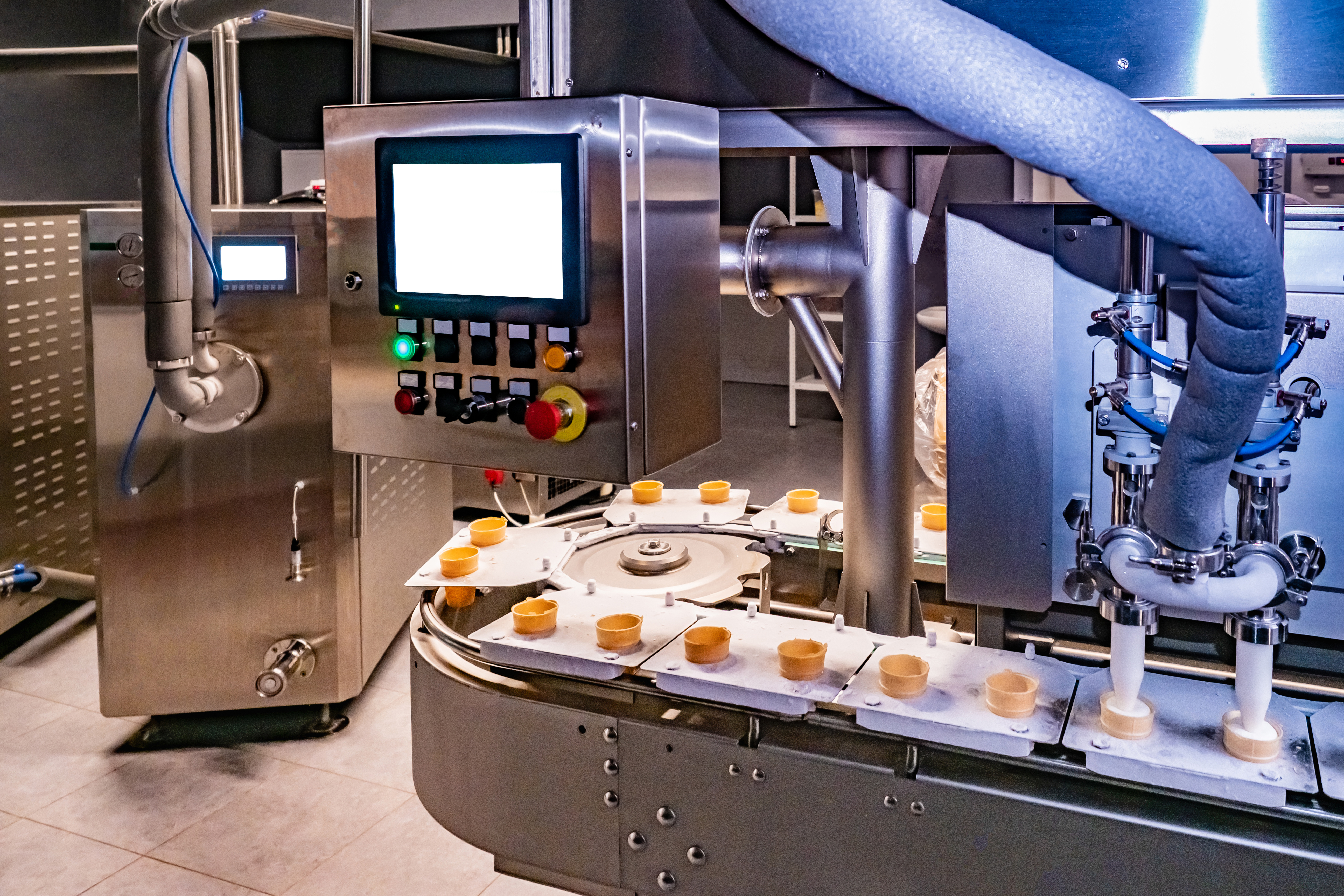 Because most of our rugged touchscreens and monitors are used by the public and multiple users, it is imperative to clean and disinfect the surface areas of the touchscreen and the rest of the monitor as much as possible, as a public health practice, and to stop the spread of germs and viruses, particularly now as we are in the midst of the biggest pandemic of our lifetimes, COVID-19.
To keep our customers informed, we developed this simple guide to help you keep your rugged touchscreen monitor clean and sanitary from germs and viruses for the health of your employees and customers.
Every Xenarc Technologies LCD monitor and touchscreen can be cleaned with regular alcohol wipes that are sold in stores to the general public. All of our Waterproof IP65, IP66, IP67 and IP69K can be cleaned with alcohol-based wipes or sprays containing at least 70% alcohol.
For disinfection, most common EPA-registered disinfectants are generally effective. A list of products that are EPA-approved for use against the virus that causes COVID-19 is available at EPA-registered disinfectants. Additionally, diluted household bleach solutions (at least 1000ppm sodium hypochlorite) can be used, if appropriate, on surfaces. Be sure to follow manufacturer's instructions for application, ensuring a contact time of at least 1 minute, and allowing proper ventilation during and after application. Check to ensure the product is not past its expiration date. Never mix household bleach with ammonia or any other cleanser. Unexpired household bleach is effective against coronaviruses when properly diluted.
Prepare a bleach solution by mixing:

5 tablespoons (1/3rd cup) bleach per gallon of water or
4 teaspoons bleach per quart of water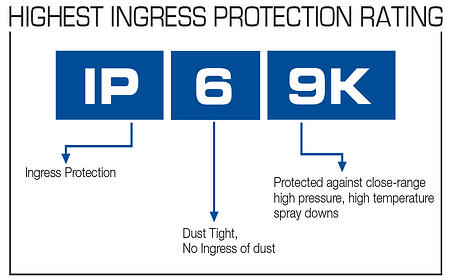 Spray off and Washdown Grade Touchscreens IP69K is the highest rated waterproof touchscreen that we have and is high pressure, high temperature spray down, spray off and washdown proof. Xenarc Technologies 24" Stainless Steel, Ruggedized, High Brightness, 1000NIT Touchscreen features IP69K ruggedization, which allows the monitors to withstand close range, high temperature and high pressure spray downs for sanitization, and a rigid stainless steel enclosure that can withstand harsh industrial detergents, acidic/alkaline disinfectants, and seawater.
To see what it takes to pass IP69K Certification watch this independent video that explains what the test entails. See IP69K Demo Video Here.
These Xenarc IP69K Ruggedized displays will satisfy the stringent sanitation requirements of food processing, beverage production, pharmaceutical manufacturing, and chemical factories. A wide temperature range allows these displays to operate at temperatures down to -22F (-30C) and withstand temperatures up to 158F (70C), making them perfect for food processing applications where refrigeration or freezing is a must, or in marine and outdoor applications where saltwater or sub-freezing temperatures and direct sun exposure may make other displays unusable.

Xenarc Technologies 709, 1029, 1219, and 2409 series displays are waterproof and extremely suitable for cleaning and disinfecting. The 1040, 1200, 1500, 1850 touchscreen series all have front side IP54 spill protection making them suitable for spraying with cleaning solutions eliminating worries about damaging the displays.

Our other rugged touchscreen and monitor solutions, though they don't have front spill protection, can be wiped down with wipes or cleaning solution, and can be sprayed, although excess liquid would need to wiped before it goes into the monitor. See our Ingress Protection Toucshreens and Monitors here. IP54 IP65 IP66 IP67 IP69K

Transmission of coronavirus occurs much more commonly through respiratory droplets than through fomites. Current evidence suggests that SARS-CoV-2 may remain viable for hours to days on surfaces. Cleaning of visibly dirty surfaces followed by disinfection is the best practice measure for prevention of COVID-19 and other viral respiratory illnesses in households and community settings.

For the CDC's thorough cleaning and sanitizing guidelines in preventing the spread of the Corona Virus, Click here.
For The Basics of Cleaning and Sanitizing in Food Processing Plants, Click Here.
Engineers and Automators rave about the ruggedness and the toughness of Xenarc LCD monitors, particularly in critical operations where no down time is tolerated and cannot be risked. Premium Panel Technology by Xenarc Technologies for those in critical industries deliver:
♦ Wider Viewing Angles
♦ Higher Contrast Ratios
♦ Better Color Accuracy
♦ Better Visual Clarity
♦ No Image Distortion
♦ No Color Shifting
♦ Improved Viewing Comfort
♦ Improved Overall User Experience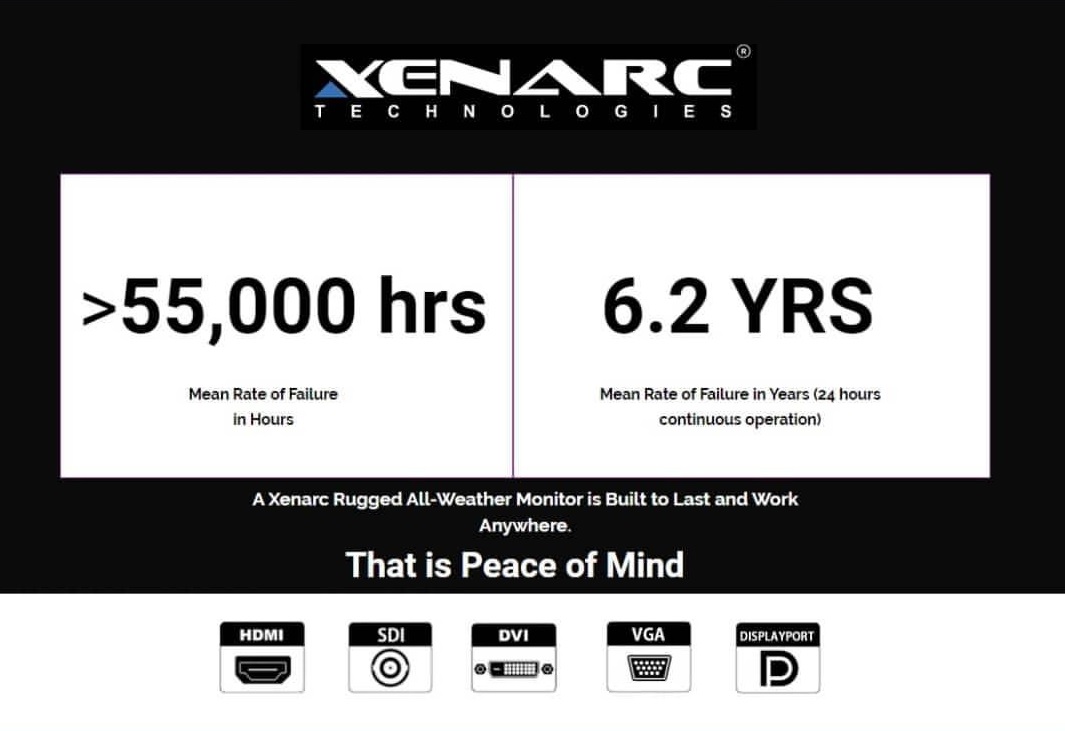 Xenarc Rugged Waterproof Touchscreen Monitors in sizes of 7", 8", 9", 10", 12", 15", 18", 24" are built tough to last. The Mean Time Between Failure (MTBF) for a Xenarc Technologies Rugged Monitor is > 55,000 hours OR 6.2 Years of continuous operation along with an industry leading 3 Year Warranty. Xenarc Rugged Monitors gives you true peace of mind.

Xenarc Technologies' All-Weather Rugged 7", 8", 9", 10", 12", 15", 18", 24" Monitors are perfect Human Machine Interfaces for Smart Homes, Smart Factories, Smart Offices, Smart Vehicles, Smart Stores, Smart Cities, IIoT, IoT, Industry 4.0 and for low voltage and indoor or outdoor applications. Our Ingress Protection monitors and touchscreen solutions are spray down and spray off resistant for cleaning with alkaline acidic solutions, perfect for maintaining often touched surfaces.