Xenarc Technologies Corporation, as a pioneer in in-vehicle small touch screen and small portable LCD Monitor display solutions, has launched the 1219, 1029 and 709 series of wateproof, sunlight readable ruggedized industiral-grade, marine-grade touch screen displays built specifically for use in watercraft such as water vessels and water vehicles used for commercial merchant maritime uses, fishing boats, oil & gas ships and tankers, cargo ships, passenger cruise ships and recreational vessels such as boats and luxury yachts.
Whether for use on a pleasure water craft or on a commercial water vessel or military amphibian vessel, our high bright, sunlight readable, waterproof and vibration resitant ruggedized marine touchscreen monitor display solutions have been used in numerous applications and systems including by the Department of the Defence and NASA. We have also added a line of optically bonded displays (GSH), for high level viewability in bright and reflective environments pefect for use outdoors in ship decks or open spaces.
Ruggedized Marine Small Touchscreen and Small Monitor Solutions for Watercraft Vessel & Commercial Vessel Manufacturers
Custom OEM Marine Grade LCD Display Monitor Solutions For Manufacturers & Independent 3rd Party Testing & Certification
If you are a watercraft or commercial marine boat, ship or submarine manufacturer and you need custom OEM ruggedized marine grade touchscreen soltutions designed and built to your system requirements contact the display engineers at Xenarc Technologies. Xenarc Technologies can custom build marine grade touchscreens and have 3rd party independent testing and certification that you require for your integration project.
Xenarc Technologies ruggedized marine grade LCD touchscreen monitor solutions come with a comprehensive selection of video inputs, full-range dimming capabilities, and a robust design for high shock, high vibration, extreme weather, extreme temperatures and extreme environments. Standard brightness as well as sunlight readability configurations are available. Exceptional clarity, contrast and viewing angle meet the requirements expected throughout worldwide navies, commercial ships, workboats, personal vessels, & off-shore. These marine grade LCD monitors can easily be integrated and used within the engine room, up on the bridge, or even outside on the open deck of any watercraft vessel. These marine grade display solutions are engineered with high quality, longevity, and performance in mind by Xenarc Technologies Display Engneers, leaders in display technology.
Xenarc Technologies is one of the first touch screen display monitor manufacturing companies to offer water repulsion, humidity and dust proof capabilities to our 7" and 10.1" line-up of marine-grade touch screen display monitors, and we have further expanded this line with an optically bonded IP67 waterproof marine display unit in the 1029GNH and the 1219GNH.
The 1029 and 1219 series offers IP65 or IP67 certified outer casings that provide protection against solid objects and liquids. These ruggedized marine-grade display outdoor monitors are guaranteed to prevent any amount of dust from entering the device, making it completely dust proof. Further, the marine-grade displays are guaranteed to protect from water projected from a nozzle, rain and from having any harmful effect in the 1029CNH and 709CNH, and complete water submersion in the IP67 rated 1029GNH, 1219GNH or the 1219GNS.
Brightness is often a concern when viewing a marine touchscreen out in the elements or on the water, and all of our displays in the 709, 1029 and 1219 series come with upgraded backlight modules that achieve up to 1000 NITS of brightness with our patented anti-reflective panel coating. For further viewability, the 1029GNH, 1219GHN and the 1219GNS are optically bonded, eliminating the air gap between the touch panel and the LCD panel, preventing fogging and reflections from the screens.
We also carry a non-IP rated marine displays that are optically bonded in the 702GSH, which would work well in high brightness areas that are shielded from water or dust. These displays are all available with projected advanced capacitive touchscreen panels. For more information, please visit the product page of our 1029CNH, 709CNH, 1029GNH, 702GSH, 1219GNH and 1219GNS.
Why is a Xenarc Technologies LCD Marine Grade Display Monitor a great investment for Your Next Marine Video Display Integration Project?
Custom designed for all types of watercraft vehicles: commercial or recrational
Built with industrial-grade ruggedized components
Designed for 24/7/365 operation
Vibration Resistant: Operating Random Vibration Test (5-500Hz, 1.0Grms), IEC 60068-2-64 standard
Shock Resistant: Operating Shock Test, 10G peak acceleration (11ms duration), IEC 60068-2-27 standard
Wide Temperature Range of Tolerance: -22°F ~ 185°F (-30°C ~ 85°C)
IP65 and IP67 Waterproof, Dust Proof, Humidity Proof
Wholesale/Bulk pricing available for System Integrators/Engineers Watercraft Manufacturers
Up to 1000 nits Brightness
Optical Bonding Standard
Long-Life Advanced LED Backlighting
Wide Dimming Range
Configured for both Console or VESA Mounting
Edge-to-Edge Glass NEMA 4, IP65 Sealed Front Panel & IP67 Waterproof Sealed Units
HDMI, DVID, VGA, SDI & Composite Video Inputs & Output (in some models)
Exceptional Contrast for Improved Sunlight Readability
Standard PCAP Touch Screen or Protective Window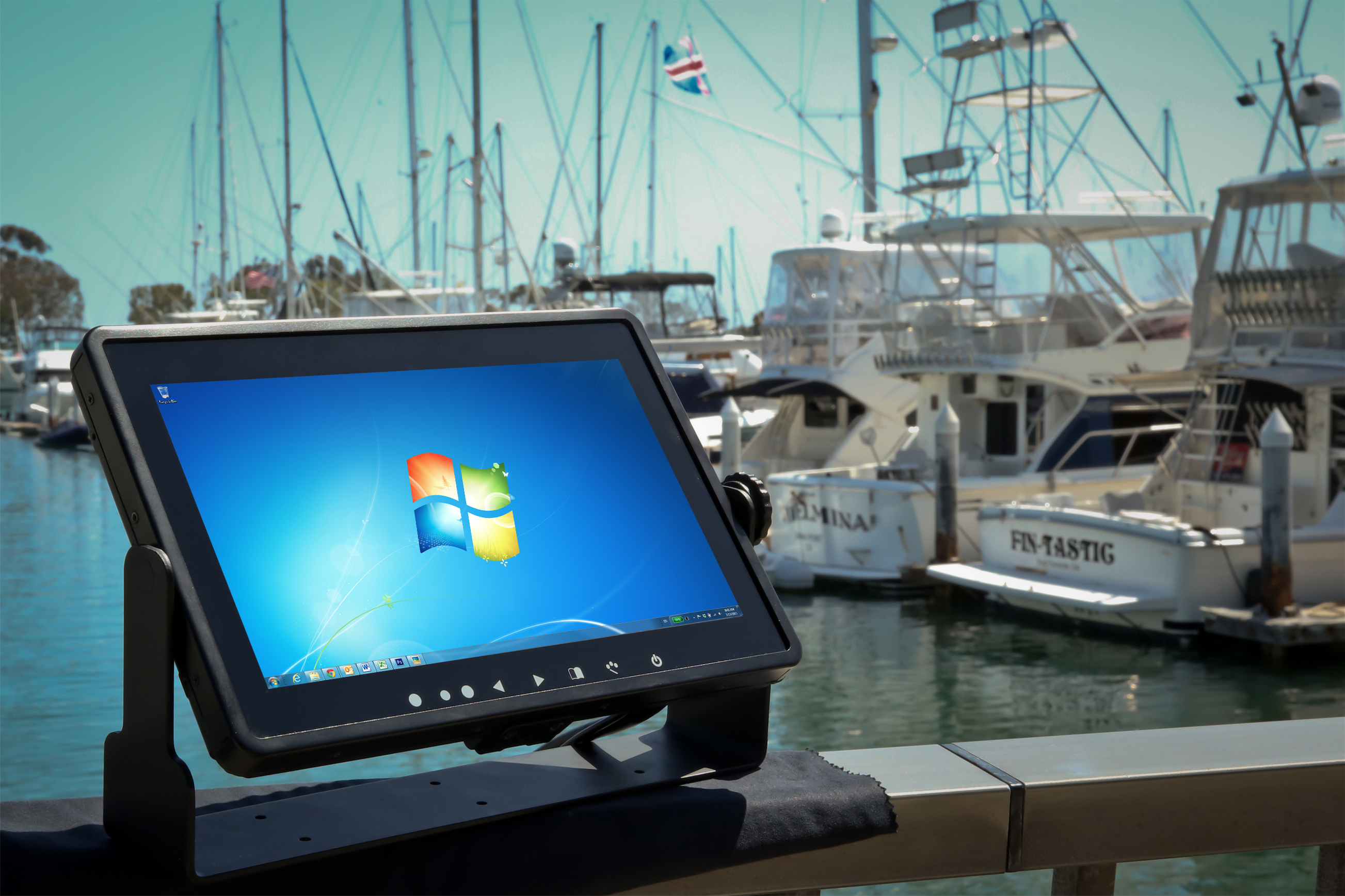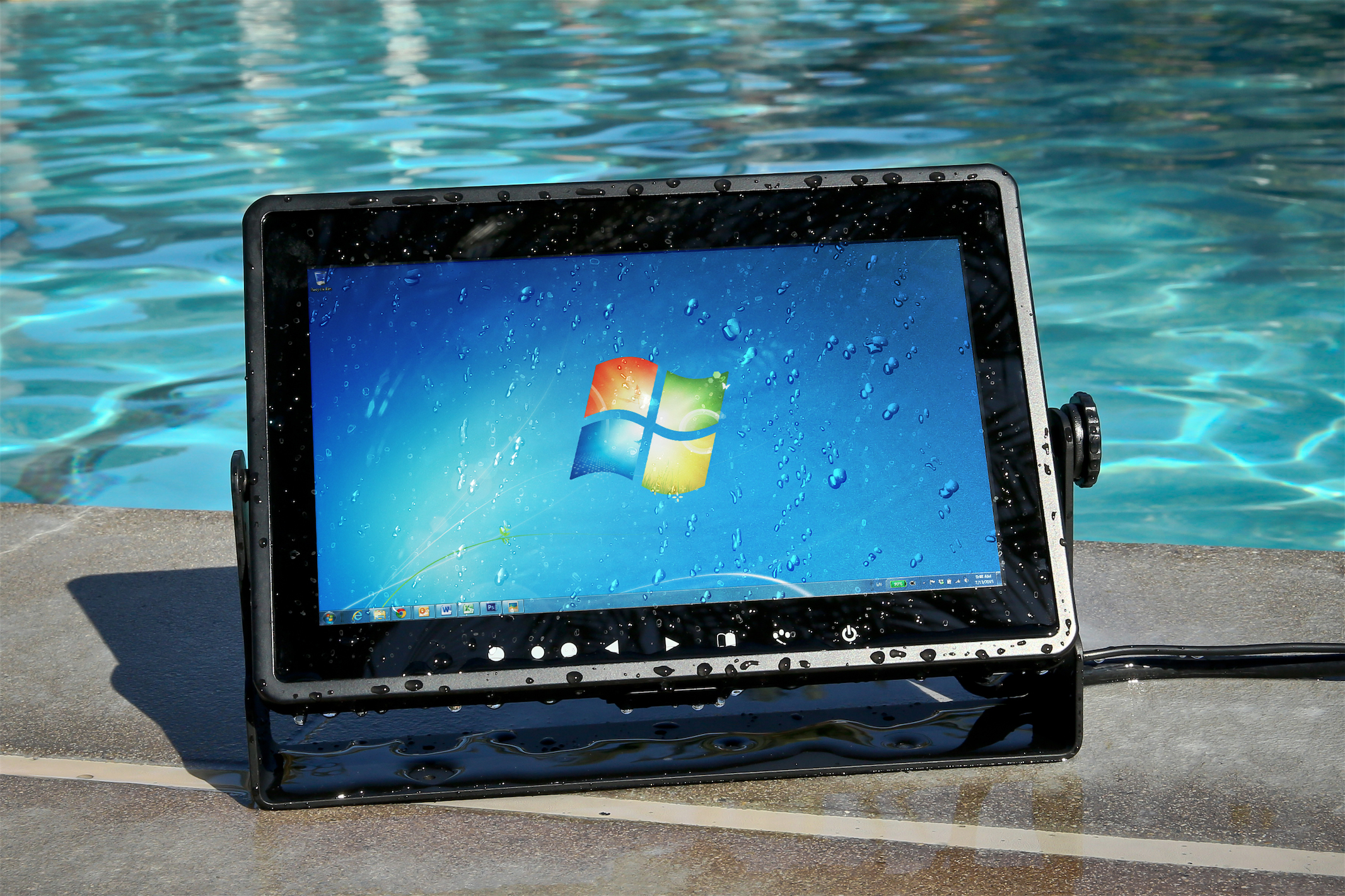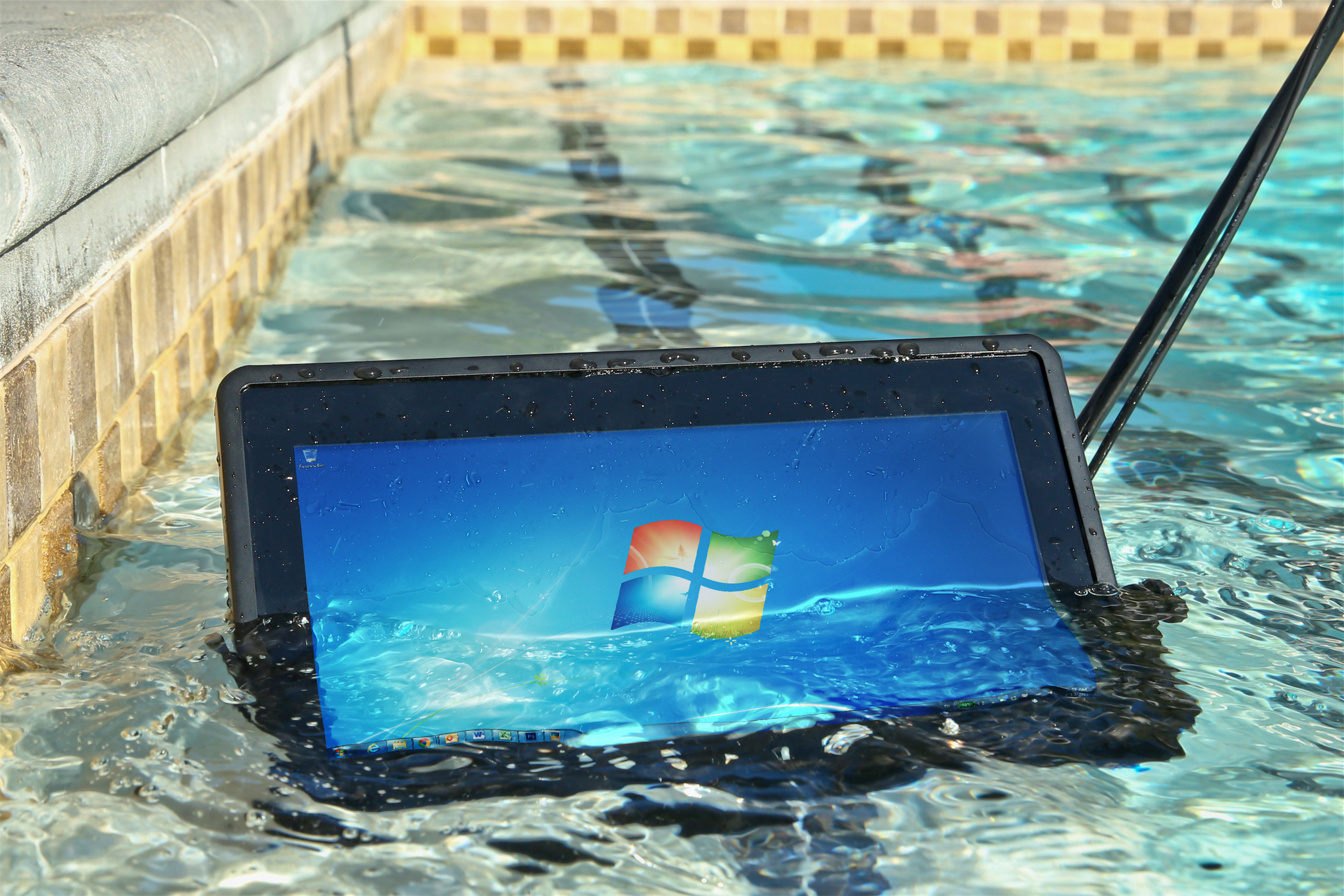 For further information on integrating our ruggedized marine grade touchscreen display solutions into your marine vehicles that you manufacture and for Bulk Pricing/Wholesale Pricine, please fill out our Integrator Form at https://www.xenarc.com/integrators.php or for a custom marine-grade display touch screen monitor, please fill out our Custom Displays form at https://www.xenarc.com/custom_monitor.php. Please feel free to contact us at 888.656.6536 or via e-mail at sales@xenarc.com.
3rd Party Independent Marine Testing & Certification Solutions
Industrial Challenges:
To meet the regulatory requirements of the marine industry, Xenarc Technologies offers 3rd party and independent certified solutions for shipping navigation, monitoring and surveillance, and ship automation systems. Xenarc Technologies Display Engineers understands the needs of the marine industry and provides solutions to industrial challenges:
Extreme environments:
Marine equipment faces extreme environments such as temperature changes, strong vibration, water drops.
Accurate chart depiction:
Accurate chart displaying is crucial in maritime applications.
Day, night and dusk:
On-board computers must provide viewability in day, night and dusk conditions.
Innovative Technology:
All Xenarc Technologies marine grade touchscreens are built ruggedized and can be independently tested and certified according to DNV 2.4 Standard, IEC60945 and IACS-E10 according to your project requirments. If you require independent 3rd party testing and certification we can partner together and get that achieved for your custom OEM project.

DVN GL:
DVN GL is an autonomous and independent foundation with the objectives of safeguarding life, property and the environment at sea and on shore. DNV certification related to quality of ships, offshore units and installations of the system and components. DNV Requirements are harmonized with IACS Unified Requirements E10 and IEC publication 60945.
IEC Publication No. 60945:
Equipment wished to be use in navigation and radio communication systems is to comply with IEC Publication No. 60945, "Maritime navigation and radio communication equipment and systems – General Requirements- Method of testing and required test results".
IACS E10:
International Association of Classification Societies (IACS) is an organization that provides technical support and guidance for promoting the safety of life, property and the environment through the verification of compliance with technical and engineering standards for the design, construction and life-cycle maintenance of ships, offshore units and other marine-related facilities.

Past Marine-Grade Monitor Integration Projects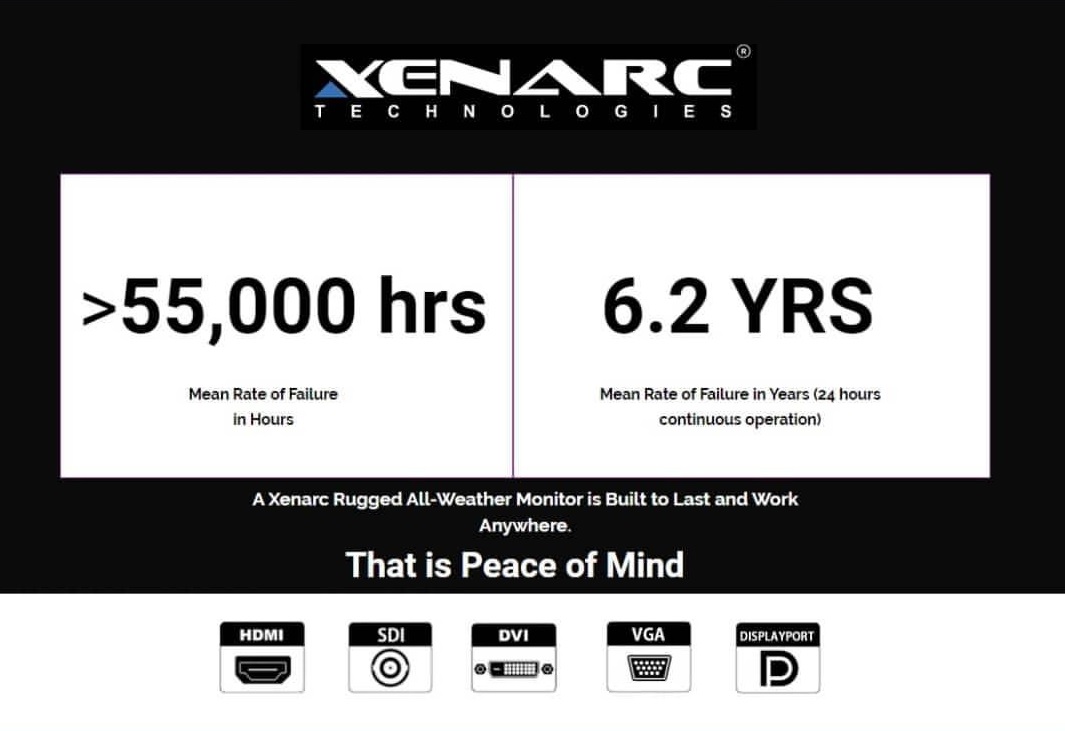 Xenarc Rugged Touchscreen Monitors 7" to 18" are built tough to last. The Mean Time Between Failure (MTBF) for a Xenarc Technologies Rugged Monitor is > 55,000 hours OR 6.2 Years of continuous operation and with the new 3 Year Warranty, a Xenarc Rugged Monitor gives you truly peace of mind.
Click Here to compare all 7",8",9",10",12",15",18",24" Marine-Grade Rugged LCD Touchscreen Monitors
Check out Xenarc Technologies on Yelp
Sign Up For Wholesale/Bulk Pricing